Do As Infinity Reform !!!!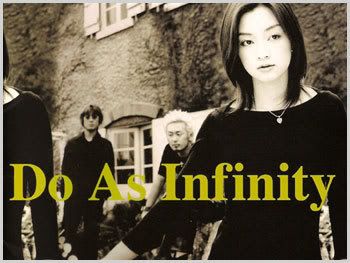 Breking Nyus!! Do As Infnity, setelah memutuskan untuk disband pada tahun 2005 kemarin, mereka kini memutuskan untuk bergabung kembali. Sesuai dengan berita yang ada di situs resminya. Berikut kutipan dari situs reminya, diambil dari DAI Forum :
「もう一度Do As Infinityの音楽をやりたい。」「まだやり残したことがある。」= We want to play Do As Infinity music once again. There are things we left unfinished.

しばらくはライブを中心に活動し、来春には作品をリリースできればと思っています。
I could be wrong, but I'm fairly certain it says that they're going to concentrate on live shows for the time being, and then will look to release something (new material I assume) by next spring.
Jadi ini beneran!! Woaaahhh..!!!~ Pertama kali tahu dari situs DAI Forum, wohoooooo… terharu juga, bahkan setelah 3 tahun disband, mereka masih punya fanbase yang cukup solid, dan penantian mereka berakhir karena DAI akan reform tanggl 29 September nanti, walaupun awalnya nanti hanya akan konsen ke live dulu. Bulan ramadhan memang bulan penuh berkah! Uwaaaasss senangnyaaaa!!! yaaawwww..!!! ~ :) :)